However, unlike the old tube that needed a cable to work properly, a Smart TV doesn't really have any intelligence if it doesn't have an Internet connection.
Sony Smart TVs may be one example. Many users report having difficulty connecting to the Internet.
To resolve problems connecting your Sony Smart TV and the Internet, please follow this step-by-step guide.
Common Network Issues

It could be a connection issue with your service provider or that you are using multiple devices simultaneously.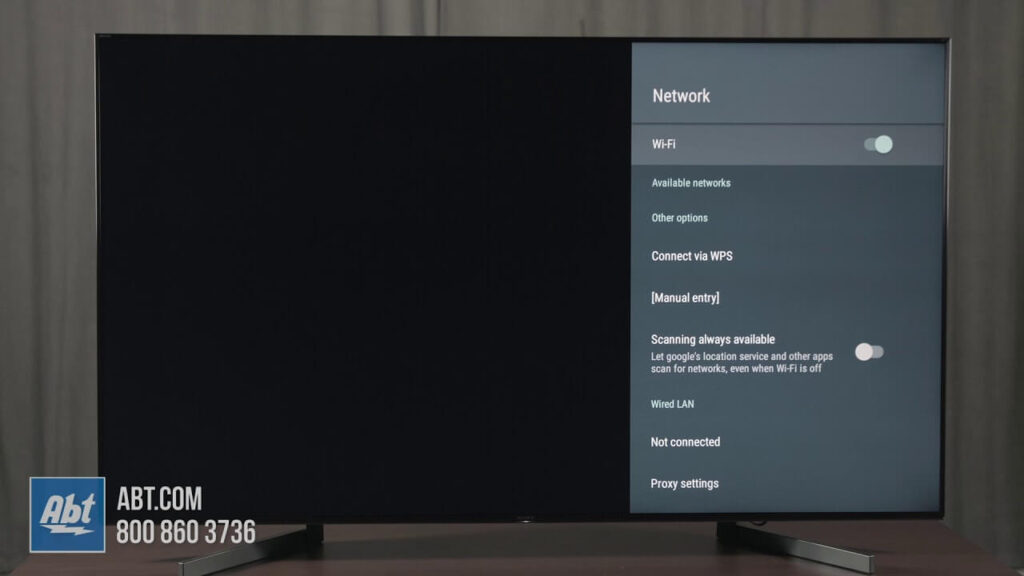 Sometimes you may have forgotten your password, or the router could be too far from the device.
Whatever the cause, this article can help you solve the problem. Let's examine the possible solutions.
CONSIDER YOU TIMING

Sometimes, connectivity problems can be related to streaming times. You will notice that streaming is more effective outside peak hours.
If you can, tune in to your favorite show a few minutes before or after primetime.
Method – Correcting Date and Timing

It means that the Tv set the incorrect time and date when you connect to the WiFi but have no internet connection. Sometimes tv will automatically change the date and time to match the manufacturing date. In this case, you need to manually alter the date and/or time. Here are the step-by-steps for accessing date- and time information manually.
Use the remote to access the Tv's Home button.
Navigate the Settings menu in the top-right corner.
Navigate to System Settings, and choose Date and Time.
Now, turn off the automatic date and/or time.
Enter the correct date/time manually based on your region's time zone.
Save the settings and then reboot the TV.
The TV will restart after that. You will see that there is no internet problem. Next, you can check if the correct date has been set.
REPOSITION your ROUTER
Sometimes your router's position can cause problems for Sony TV. If your WiFi connection is not working, you can try moving the router closer to your TV. When doing this, make sure your router is not hidden behind walls or any other obstructions.
Last Thoughts

I hope that the Sony TV is now connected to WiFi and there is no problem with internet connectivity. Sony Support has provided the following solutions. Send us a message in the comment section if you have any problems with Smart Tv. I will be glad to help you!
https://www.sony.com/electronics/support/articles/00011611
https://www.alphr.com/sony-tv-connect-wi-fi-fix/
https://smartglitch.com/sony-tv-connected-to-wifi-but-no-internet-issue-fixed/
https://smarthomestarter.com/cant-connect-sony-tv-to-wifi/
https://silicophilic.com/sony-tv-cant-connect-to-wi-fi/
https://windowsreport.com/sony-smart-tv-not-connecting-to-wifi/
https://goodhomeautomation.com/sony-tv-not-connecting-to-wifi-easy-fix/
https://digicruncher.com/sony-tv-wont-connect-to-wi-fi/
https://routerctrl.com/sony-bravia-tv-connected-to-wifi-but-no-internet/
https://www.techwalla.com/articles/why-wont-my-sony-bravia-connect-to-the-internet